Want to Have a Fund Raising Event for OCYFS?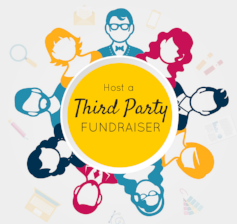 We love folks who want to host fund raising events for OCYFS!
If this is something you are interested in doing, there are several steps that need to be taken:
1. Communicate with our Executive Assistant so that the event and proposed date can be coordinated.
 
2. Click here to download the Third Party Fundraiser Application for Ouachita Children, Youth, & Family Services.
 
3. Complete the Application and return it to us.
 
4. OCYFS cannot promote or commit to any participation of third party fundraising events without this completed application and scheduling coordination. Believe it or not, there have been unscrupulous people who have presented themselves as raising money for nonprofits who were not; this application makes sure we all know what's going on.
 
5. It is best to communicate at least one month prior to the event to ensure that there are no conflicting events or responsibilities.
Please contact us at (501) 623-5591 or by email at info@occnet.org for more information.